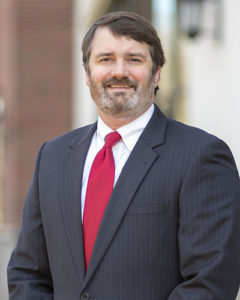 Direct: (919) 645-4310

David's practice focuses on commercial real estate throughout the United States involving the development, financing, construction, acquisition, leasing, management and sale of multifamily apartments, retail, office, industrial, mixed-use and planned residential communities (including townhomes, condominiums and single-family detached homes). He represents companies, investors, developers and individuals in single asset, portfolio, joint venture and syndicated transactions. David further assists clients with the formation and negotiation of corporate governance documents for limited liability companies and other business organizations, and he has extensive experience with the sale of real property by fiduciaries of estates, guardianships, trusts and receiverships. David also represents clients on tax-deferred transactions and tenancy in common arrangements between sponsors and passive investors involving complex debt and equity financing.
Prior to joining Longleaf Law Partners, David practiced in North Carolina for more than five years with a focus on real property, business and estate law. He has previously worked in the U.S House of Representatives, the White House and Yale Law School.
Practice Areas
Real Estate Investment & Development
Real Estate Acquisition & Disposition
Real Estate Finance
Planned Community Covenants and Associations
Contracts & Commercial Agreements
Representative Transactions
Serve as general counsel to a Chapel Hill, NC-based private real estate investment company active in the syndication, acquisition, financing and sale of multi-family projects in North Carolina and Virginia.
Advise multiple developers on the acquisition and development of land for residential and commercial projects throughout North Carolina
Lead North Carolina counsel to regional homebuilder on acquisitions of unimproved land for planned communities involving single-family detached homes, townhomes and condominiums.
Lead counsel for a court-appointed receiver in the possession, auction and sale of approximately 60 distressed properties in less than 90 days.
Extensive experience as seller and buyer counsel for large assemblages of land involving multiple owners, large numbers of purchase contracts between unrelated sellers, and complex development agreements.
Lead counsel to owners and developers on drafting and structure of declarations of covenants, conditions and restrictions and property owner associations for residential, commercial and mixed-use developments, including developments under the N.C. Planned Community Act and N.C. Condominium Act.
Borrower's counsel for numerous churches related to the acquisition, financing and refinancing of church-owned property.
Extensive experience with 1031 exchanges involving tenancy in common arrangement with multiple owners and investors and sophisticated debt and equity financing
Lead counsel to trustee on the management, leasing, sale and finance of real estate portfolio held by multiple trusts.
Admissions
North Carolina
Memberships
Wake County Bar Association
North Carolina Bar Association
American Bar Association
Education
University of North Carolina School of Law, J.D.
University of North Carolina at Chapel Hill, B.A. with honors, Phi Beta Kappa